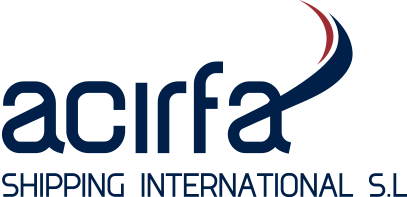 Acirfa is one among the best shipping solution
At Acirfa Shipping we are an unbeatable solution for the maritime transport of containers, vehicles and heavy machinery, with the commitment to optimally manage your exports and imports around the world. We have great agreements with the most important maritime companies to make our customers' maritime transport easier, more comfortable and faster.
Your maritime transport is our main objective
At Acirfa Shipping, our main goal is the continuous improvement of the company and resources so that our customers get full satisfaction in the transport of goods, a special treatment and the best market conditions in terms of price, speed and safety when contracting our shipping services to all over the world.
We handle the customs clearance of your goods
At Acirfa Shipping we are specialised in integral services of international maritime transport of goods and chartering of Ro-Ro vessels, maintaining high standards of ethics and professionalism. Our network of international agents will take care of the logistics so that our clients can have full satisfaction in their exports and imports.
We are specialists in import and export
Acirfa Shipping International is a forwarding company based in Barcelona with offices in Madrid, Las Palmas and Almeria, providing international maritime transport services to import and export companies all over the world. We have a long history and experience in international maritime transport of goods so we will give you an exact and personalised solution to your needs.
Commitment to our employees
We provide our employees with a pleasant and attractive working environment where they can develop in the world of international transport and logistics, that is our raison d'être.
Compromiso con nuestros clientes
Nos comprometemos a mantener altos estándares de ética y profesionalidad que definen el buen hacer y las buenas prácticas de nuestra empresa y sus empleados.
Commitment to the environment
Our priority is to provide an exceptional and efficient shipping service while taking full responsibility for the environment.